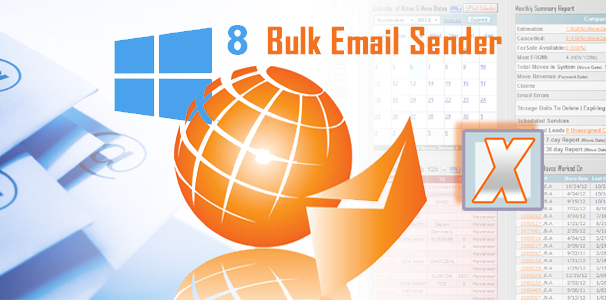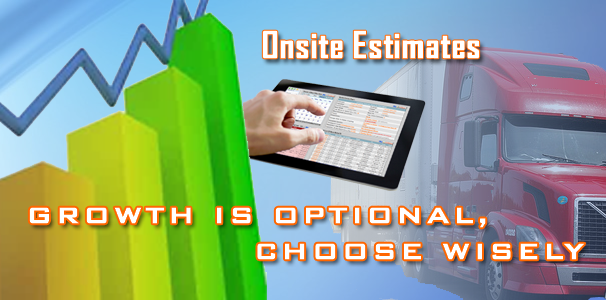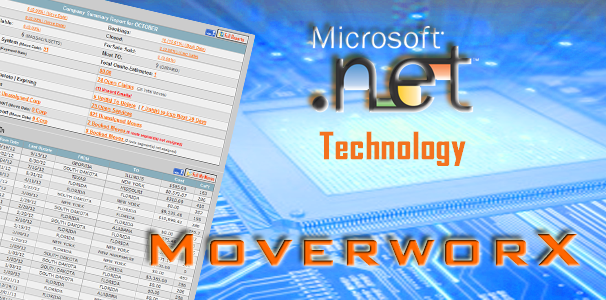 MoverworX Software Features
Accesses your Software from anywhere in the world manage your sales team and view all your jobs long distance, Local, International, do marketing campaigns in real time.

In MoverworX you have 5 Customized security levels, Owner, Manager, Dispatcher, Onsite Estimator, Foreman and Worker .

Send thousands of targeted Emails on a daily basis, be ahead of your competition and it's so easy-to-use. Simply create a template, go to your Bulk Email, create a targeted report, cselect and send.

Customize all your company documents and give your company a unique and professional look. Use hundreds of database tags to automatically fill in the blanks for unique content, per customer on your templates.

Import your leads and send an personalized, custom email automatically to your customers 24/7. Be the first company to respond by email to online lead request.

Search for available truck/s and assign them to move/s. Create a route and load the truck with multiple jobs. Daily, weekly, and monthly calendar. Assign drivers, foreman and workers to truck/s and move/s. This allows tracking of employees for payroll and commissions! Trucks Maintenance & Logs Module is required separate.

Integrate your website with your software to post booked jobs on your own, exlusive board, allow companies and carriers to access your board with a username and password and request to purchase jobs from site. Can stand alone or to be incorporated with your website.

Implement your Local (Intra-State) or Long Distance (Inter-State) TARIFF into your software for automatic calculations, quick Estimates and DOT Compliance.

Define users as onsite estimators, including their unique schedule of availability as well as schedule of jobs that have been assigned to the estimator. Schedule the onsite estimate! Includes reports and statistics for onsite estimator's performance. Stand Alone Version can be installed on your Hand Held Device, Mini Laptop, Tablet PC or Laptop for fast onsite estimating. Requires synchronization to main system to download and upload data. Laptops, Tablets are not included and require Windows 7 or Windows 8 operating system.

Process your Credit Card Payments through your software with Authorize.net (You must be approved by Authorize.Net for this feature to work).

Go Paperless… Upload PDF documents into your customer's accounts for safe keeping and records storage. If you are a Broker or if you have Corporate Accounts, you can also manage Agent documents and Corporate documents as well. Scanning hardware is not included or provided, but once a document is saved as a PDF, you can then store it in your system and shred the paper copies. Become a completely paperless operation.

Send your customer an email with a link to a secure process so they can login and virtually sign all of your paperwork by drawing their signature on the document and a digitial date, time and IP address stamp is also recorded. In your software you will be able to see all of the documents that you are waiting for from your customer as pending until they have been received.

Bar Code Printing & Scanning

Print Bar Code labels for the individual items that are being moved and consolidate them into a box. Print a label for the box. Create as many boxes with labels as needed. Scan and load the boxes onto the truck and then scan and unload the box from the truck. Also scan and load into Storage and scan and Unload from storage, including another label for the storage space, crate, vault, rack, etc.

Allows USA based and International based Moving companies, carriers and shippers to manage, support, and track your customers move from the point of origin, to the ports, overseas and to the final destination. Includes a database of all port websites, contact info. and more. Also includes International Bill of Lading Template.

Create powerful reports from hundreds reports options that will help you to analyze your company and be more productive. Control your sales team and view all of your accounts in one report.
Windows Server
---

Server Family provides a solid foundation for all ManageworX workload and requirements, while being easy to deploy and manage. New virtualization tools & Web resources.
Windows 8
---

Microsoft for use on personal computers, including home and business desktops, laptops, tablets, and home theater PCs. MoverworX working with Win 8 to be compatible in all area
.NET Framework
---

ManageworX developed on Microsoft .NET Framework Platform NET is an integral part of many applications running on Windows and provides common functionality.