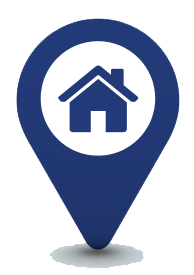 Post On: May 10, 2014
The moving industries in the United States represent thousands of businesses that employ hundreds of thousands of workers. The industry generates tens of billions in revenue each year and takes on tremendous responsibility.
Because of the complexity and diversity of the moving industries, the need for accurate management of people, resources and information is critical. Thankfully, in today's world, which is growing ever more dependent on ever more powerful technology, there are systems to handle every detail of a moving or freight business.
MoverworX has grown over the past few years into the moving and freight industry's most powerful and relied upon business management software system. The company has kept itself on the leading edge of this large and complex business by maintaining its customers there as well.
"We set out to create the most comprehensive system ever devised for the moving and freight industry," commented Uri Levy of MoverworX, "a system that would do it all. From dispatching to lead generation, from personnel management to vehicle displacement, from mobile quoting in house to everything in between. We keep our customers' companies running smoothly and efficiently."
The MoverworX system is not just another ERP (enterprise resource planning) software package. Although it contains everything a freight or moving business could possibly need to run an efficient and profitable company, the system goes well beyond just management of logistics and information. MoverworX also features powerful and flexible marketing tools as well.
For example, the system features a handy in-home estimation tool that allows a moving company rep to provide their customer with an instantaneous quote for services. This mobile app ties directly into the company's main MoverworX system and uses the automatic rate calculation system for local and long distance moves. This data is also tied into the dispatching and displacement system so that the company can easily plan and execute the customer's move with an up to the minute picture of exactly what resources are available and when.
Additionally, at every stage of customer interaction, from a visit to the moving company's website to a face to face consult, MoverworX can easily collect and grab email leads and funnel them into a fully automated and fully customizable email marketing system. The entire MoverworX software system is designed to provide maximum utility and mobility to any user as well as help them grow their businesses and serve their customers more efficiently and cost-effectively.
One of the primary reasons that MoverworX stays in the lead in its field is that the management and development team never sit back and rest on their laurels. As Mr. Levy puts it, "We're constantly looking for ways to improve the system, add new features and stay ahead of the curve. In this way, we have and will continue to be invaluable to our valued users."
MoverworX is an advanced high-tech development firm that provides a fully-integrated software solution for moving companies both domestic and international, freight companies and storage companies. This innovative software system incorporates sales, marketing, operations andmanagement capabilities that gives the company total control over its logistics by providing integrated modules and real-time data. MoverworX software's goal is to be a total solution for the companies it serves. These moving, storage and freight businesses have a great deal of logistics that must be managed precisely and it is with this in mind that MoverworX has developed its unique software solution.
MoverworX Software
1100 South Powerline Road
Deerfield Beach, FL 33442
Tel: (954)-917-7288
info@moverworx.com
For more information on the company and its solutions, please visit the MoverworX website at:
www.moverworx.net