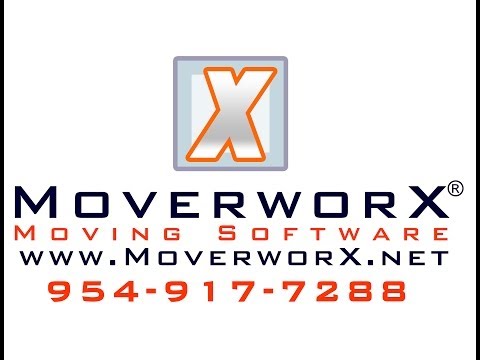 So exactly what makes our MoverworX moving company management software so valuable to you?  What do we provide that makes this an indispensable tool to help you grow and thrive?
The real question should be, what doesn't MoverworX have?  Since there's no real way to answer this, because it has everything now and will have whatever comes out tomorrow, let's look at a few reasons why MoverworX is a system you can't do without:
#1 – platform Free
We've designed MoverworX to operate on any platform.  Not just Windows networks or Apache servers, but any kind of platform, like on-site servers, the internet and the cloud.  You can even access the functions and data for your entire company through our convenient mobile system.  Essentially, MoverworX isn't dependent on any one type of hardware or location.
#2 – Security
For a large company, or a small company that's becoming large, the need to carefully and securely manage information is critical.  MoverworX takes this into account and is constructed to deliver multiple levels of security no matter what configuration has been implemented.  Whether you're sharing information from your computers to the Cloud, receiving data through your website or accessing and updating critical logistical and financial data through a mobile device, you can always rest assured that MoverworX is safe and sound.
#3 – The cloud
Possibly the best feature of MoverworX in terms of cost to implement and maintain is that the entire system, and therefore your entire business, can be run on a Cloud-based system.  These systems have several advantages for any sized moving company including:
No need for expensive on-site servers and system administrators.
Multiple data backups to ensure nothing ever gets lost
Use it as you need it computing power and storage space
Low cost
High reliability
Always on, location free operation
#4 – Low Cost
Not only have we designed MoverworX to be more powerful, flexible and scalable than anything else on the market, it's also very competitively priced.  Additionally, you can design your own MoverworX setup to match your current needs and budget, and then add new features as you grow.
#5 – Scalability
Our final reason, although hardly the whole list of advantages of using MoverworX – is that we've designed this powerful and affordable program to grow as you grow.  MoverworX does all you'll need and more from logistics to dispatching, pricing to marketing, financial and tax management to personnel and more.  Whether you're just starting your moving business or are about to open multiple locations or even franchise, MoverworX has it all.
Take a look around and see just how much power, savings and even profitability this software system can add to your successful moving business.