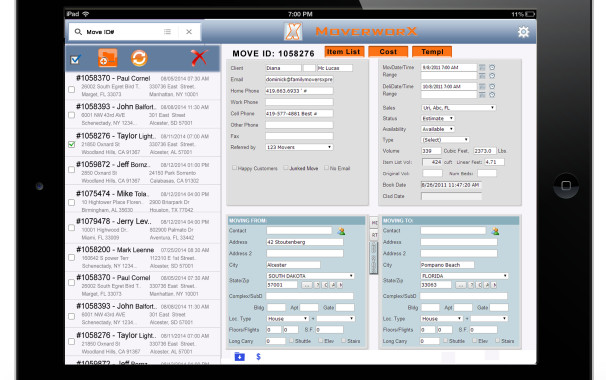 MoverworX Moving Software Developing Department Announce on developing 2nd Generation MoverworX Application for IPad and Android.
Currently MoverworX has a Mobile Laptop software that installed on a laptops and can work without Internet.
The new APP for IPad and Android will be able to work OFF-LINE (without internet connection) and users will be able to Add Customers or Edit Customers OFF-LINE, when internet is available users will sync with the main MoverworX database.
On the first Phase the application will be FREE of charge and will not require any registration with MoverworX.